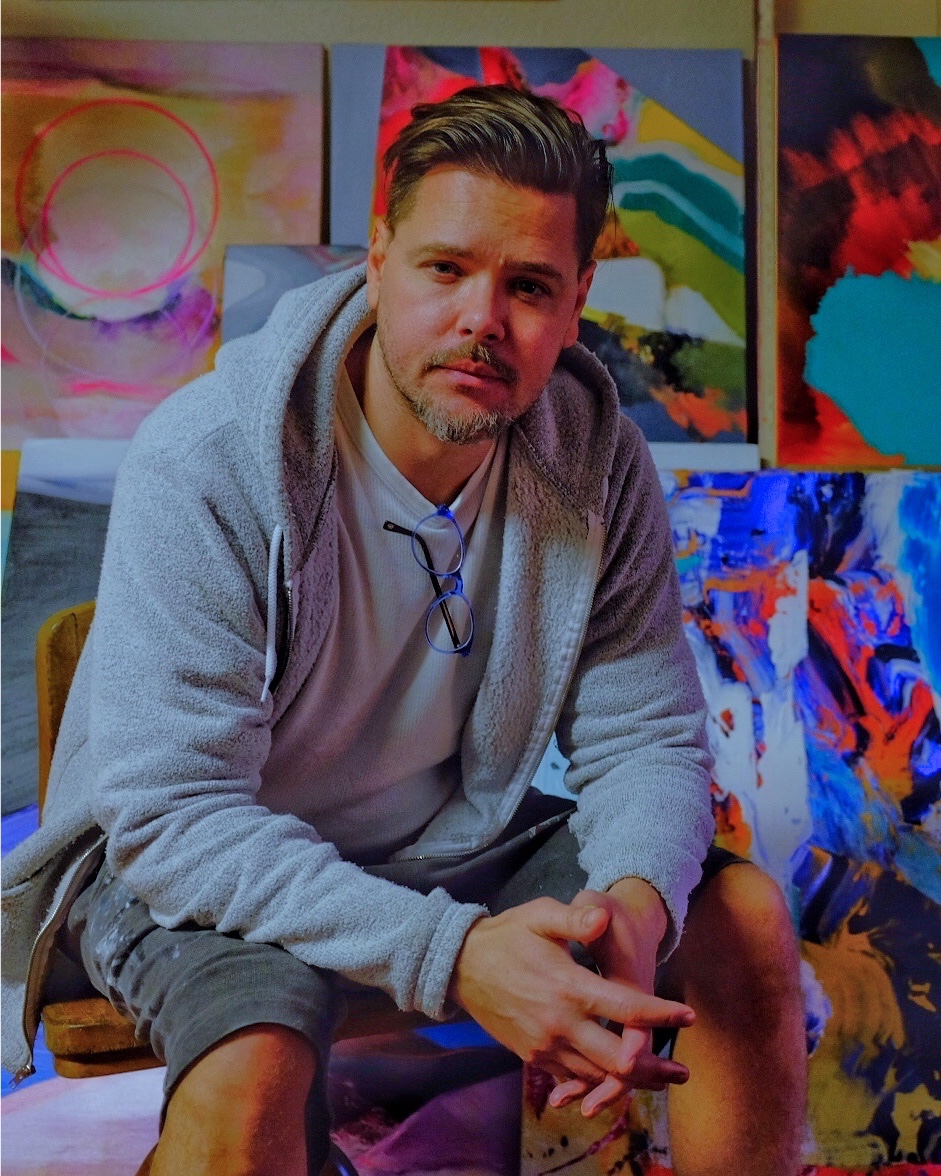 KEVIN GREER
As a child growing up in San Antonio, artist Kevin Greer was fascinated by the print and cursive writing he learned in school. His mother, an artisan who worked with stained glass and calligraphy, encouraged Greer in art classes at the McNay Museum.
This background, coupled with influence from other creative forms such as dance, fashion, and music, led to Greer's acceptance at the prestigious Kansas City Art Institute, where he was the recipient of an Outstanding Artist Award. While studying with the Chair of the Painting Department and other distinguished faculty members, Greer focused on composition and was encouraged to paint from intuition and emotion.
Today, Kevin Greer works with mixed media to create abstract art. Greer thinks of his process like cooking: he recombines standard ingredients in innovative and surprising ways. Greer's paintings offer vibrant energy to their surroundings.
Kevin Greer is based in Austin, Texas. In 2005, Tribeza magazine chose Greer as one of ten artists who are most influential on the visual arts in Austin. His paintings are held in private collections in Austin, Dallas, Houston, San Antonio, Atlanta, Chicago, Los Angeles, New York, Seattle, Washington, DC, and London.