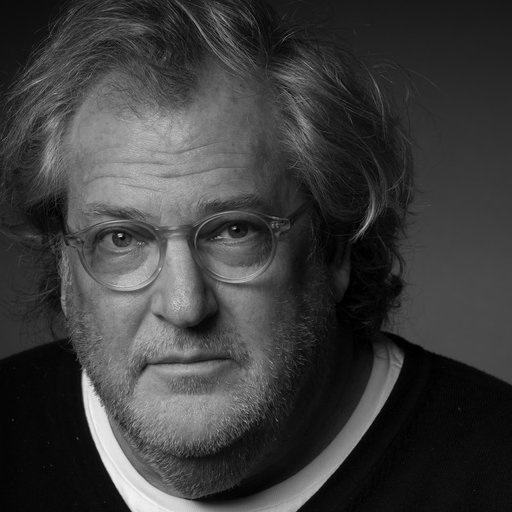 DONALD SULTAN
Often Sultan's works are very architectural and bold, but the imagery is very accessible, soft, and even fragile. Using tar black as strong statement, and in many of his works it acts a contrast of positive and negative space, highlighting the subjects of the paintings. Sultan's works are often classified as still life's because of his use of flowers, lemons, buttons etc., but he maintains that his work is abstract. The New York Times, art critic Roberta Smith wrote, "Mr. Sultan is nothing if not a master of physical density, of the well- built image and the well-carpentered painting. He seems particularly to love the way an implacable slab of material can be made to flip-flop into classically perfect, illusionistic form…"
Donald Sultan grew up in Ashville, North Carolina, where in his youth he often worked in his father's tire shop, where his comfort with the use of tar and other more industrial materials began. After finishing his MFA degree from the Art Institute of Chicago, Donald Sultan moved to New York in 1975 to begin his career as an artist. At first he was supporting himself by helping other artists construct lofts during the day and painting at night. Sultan rose to prominence in the electrified atmosphere of New York's downtown renaissance in the late 1970s as part of the "New Image" movement. His first solo exhibition was mounted in 1977 at Artists Space in New York, followed by group shows at Mary Boone Gallery in 1978 and Whitney Biennial at the Whitney Museum of American Art in 1979.
As Sultan's work started to attract media attention and receive critical acclaim, prominent galleries and museums around the world, such as the Indianapolis Museum of Art and the New York Museum of Modern Art, and the Houston Museum of Contemporary Art, began to include his paintings in their exhibitions. Solo exhibitions were mounted at the Chicago Museum of Contemporary Art, the Los Angeles Museum of Contemporary Art, the Modern Art Museum of Fort Worth, the Brooklyn Museum, and the Blum Helman Gallery in New York. In 1988, Sultan accepted a commission for an Absolut Vodka iconic art ad campaign, which began in the early 1980s when Andy Warhol created Absolut's first commissioned artwork. In 1999, Sultan was invited to have a permanent exhibition of his works in various media at the trendy new hotel in Budapest, Hungary. Aptly named Art'otel Budapest Donald Sultan, in was practically turned over to Sultan with a carte blanche to design everything from the fountains to the carpeting.